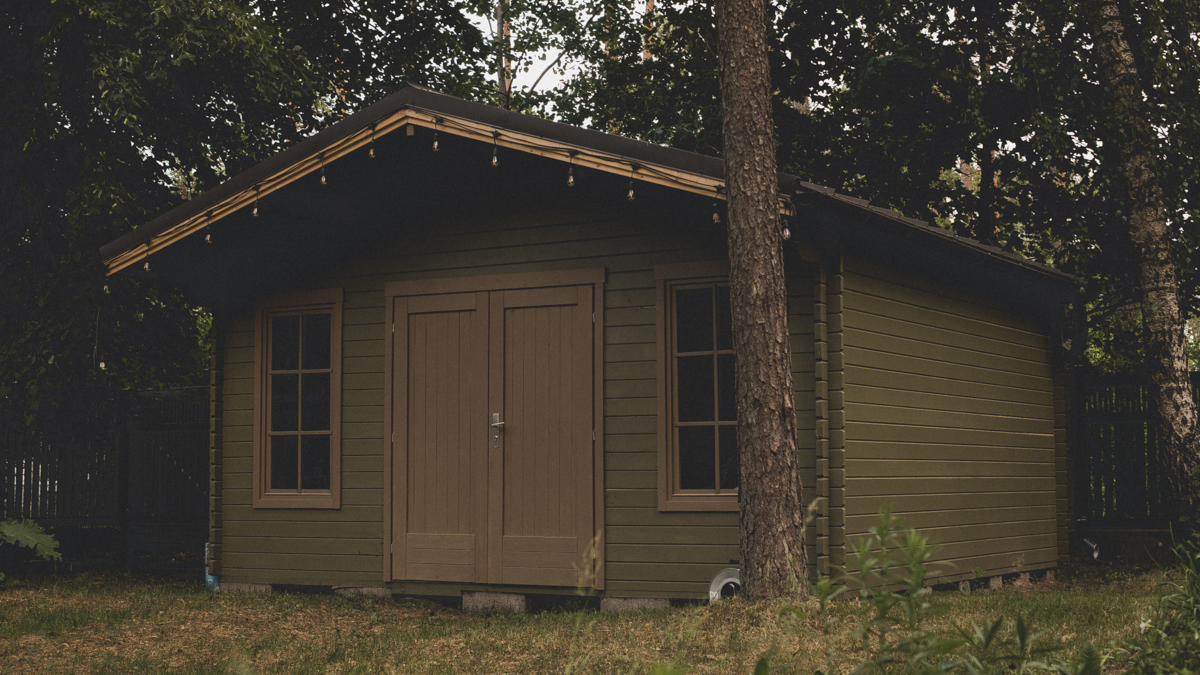 Location: Latvia, Riga;
Application : Exterior;
Surface: Wooden surface;
Solvent: Natural Oil (linseed);
System: Natural Oil, Biocide free, Wood paint;
ALINA LIFE product added: Prototype powder (50% bentonite, 50% other minerals);
ALINA LIFE dosage: 4% , Dispersed with mixer at construction site;
Application date: 2017, November.
Challenge: Newly built garden house without heating, located bellow trees in shadows.  To validate ALINA LIFE positive impact towards film weathering performance, ALINA LIFE prototype product (reddish powder, composition <5% includes iron oxyde) was added to natural oil paint. Film observations will continue on a regular 12 month bases.
Photos taken: 2018, October (after 12 month of paint application on surface).