ALINA, Business development, Business strategy, Eco-innovation, Innovation, Solvita Kostjukova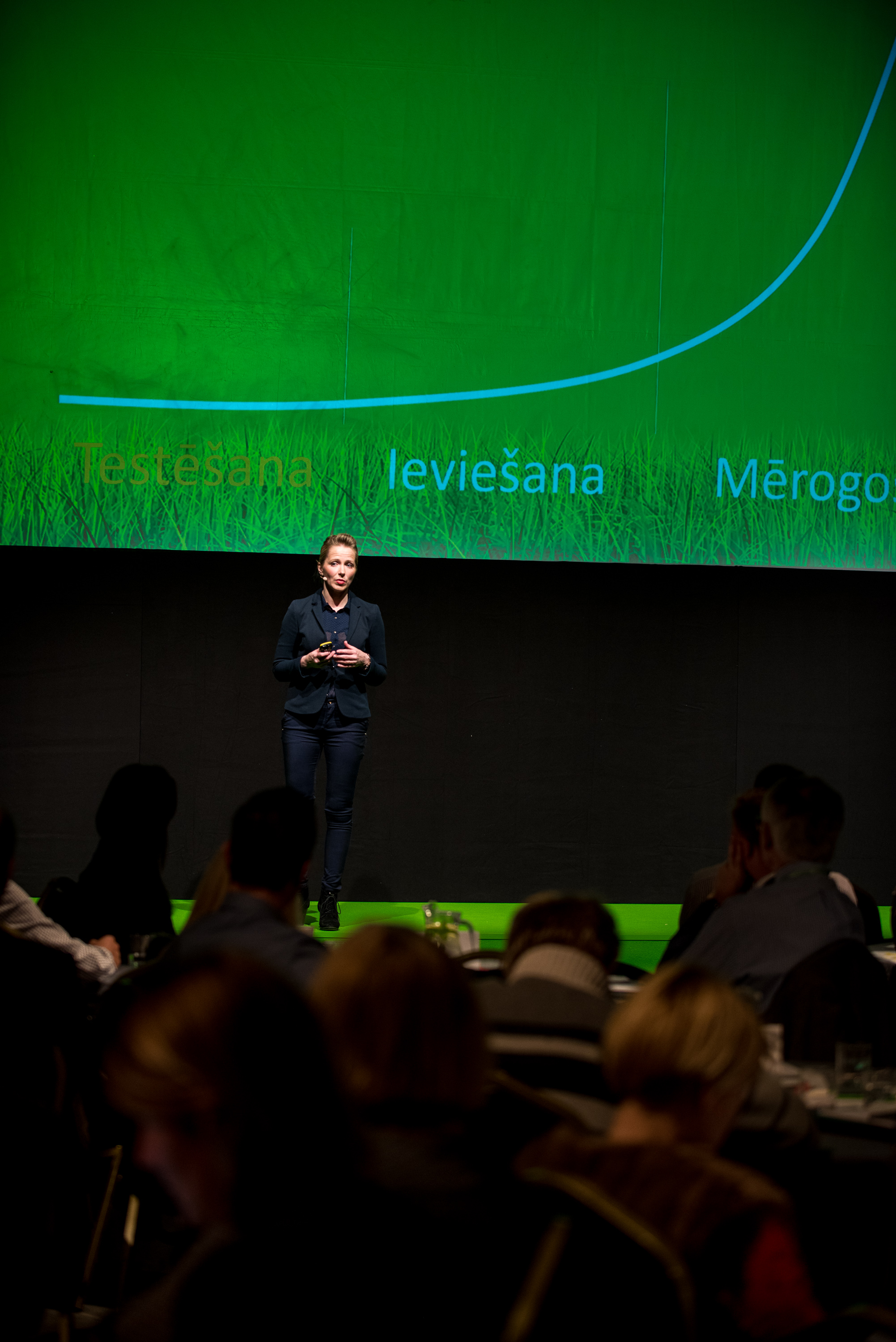 ALINA raises EUR 550,000 seed investment from business angel syndicate, led by Messrs. Jerry Wirth and David DeRousse. The investment will fund the development of a demo plant with a production capacity of up to 40 tons per year, as well to accelerate ALINA product sales, that includes research and development work with potential clients.

Started discussion with 2 different clay bentonite manufacturers, discussing opportunities about outsourcing ALINA product manufacturing.

17 co-creation projects started with potential paint manufacturers and chemical producers in Germany, Denmark, France, Spain and Baltics.

ALINA signed distribution agreement with BCD, Germany based chemical product distributor, focusing on paint and building finishing product manufacturers.

Started 12 month Cleantech Scandinavia Accelerator program, that is individualized for ALINA's business development needs – strategic partnership establishment for scaling the productions, outsourcing manufacturing and access to cleantech investment community and potential clients in Nordics.

ALINA received approval for 97K EUR grant to fund R&D project "Protection of wood surfaces using environmentally friendly materials". The project will be implemented in the field of Smart Specialization Strategy of Latvia.

ALINA received conceptual approval of co-financing EU LIFE project with total amount of 478K EUR from Ministry of Environmental Protection and Regional Development of Latvia and two Universities for EU LIFE program with purpose is to boost ALINA product go-to-market activities, through the introduction of innovative and sustainable mineral-materials.

PCT international application (WIPO) filled at 12.01.2017 for ALINA material composition and application. On 29.09.2017. 100% positive opinion of the INTERNATIONAL SEARCHING AUTHORITY. Patent application is part of ALINA IPR strategy.

Meeting market demands, ALINA introduced new product – ALINA LIFE in white color. Product introduction significantly extends ALINA LIFE market potential, opening doors to co-create with architectural paint manufacturers.

ALINA company has been rated by EARLY METRICS receiving score 72. (average rating for pre/post-revenue science-tech companies is 67). EARLY METRICS is 1st rating agency of startups and innovative SMEs in EU.

ALINA is nominated for European Institute of Innovation and Technology Venture Award 2017. The EIT Awards promote innovation and encourage entrepreneurship by putting the most innovative ventures, entrepreneurial graduates and innovation teams from the EIT's Innovation Communities in the spotlight and to create role models for future change. Award Category: Venture Award Nominee.

ALINA has gained recognition of Europe and Germany leading industry magazines for paint industry. This is a unique opportunity, where we explain the features and uniqueness of ALINA products and how does it supports more sustainable paint product manufacturing. EUROPEAN COATINGS 09/2017 – Eco-Shield for paints; FARBE UND LACK 08/2018 – Umweltschutz für Gebäude.

ALINA won the pitch competition of START TEL AVIV 2017 in Latvia for Social and Urban development start-ups. ALINA obtained the opportunity to represent the Latvia at DLD Tel Aviv Innovation Festival in Israel this September.
About product: ALINA LIFE is a novel, environmentally-friendly and easy to use clay mineral material, that prolongs the life and improves the striking appearance of eco & natural building products.
About company: ALINA develop innovative mineral materials, by challenging how things are made. By putting people's health first, we take responsibility not only for humans, but for the environment as well. ALINA uses innovative production technology to manufacture mineral materials, available for building material manufacturers to substitute toxic chemicals and heavy metals. Reducing environmental pollution, we improve people health and wellbeing.
ALINA, Business development, Business strategy, Eco-innovation, Innovation, Solvita Kostjukova