ALINA, Business development, Business strategy, Solvita Kostjukova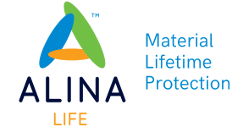 Here's a little bit of what you might have missed out on from ALINA business during those amazing summer month!
Re-designing the business model 
Challenging the "manufacturing" business model, the team has been looking for two major questions to answer – how to eliminate substantial CAPEX requirements, that restricts business scaling and the same time, being independent from local mineral material supplier. We took strategic decision to distribute ALINA product manufacturing among EU based mineral material producers, with objective to outsource manufacturing and minimise product distribution expense in the region. Team validates the new business model, approaching manufacturing partners in Central Europe. 
Go 2 Market activities 
We are moving fast. During a period of last 10 month, 15 co-creation projects started with potential paint manufacturers  in Germany, Denmark, Spain and Baltics. As well ALINA signed distribution agreement with BCD, Germany based chemical product distributor, to approach paint and building finishing product manufacturers.
To accelerate sales and business development process, in September ALINA has started 12 month Cleantech Scandinavia Accelerator program, that is individualised for ALINA's business development needs – strategic partnership establishment to access cleantech investment community and potential clients in Nordics and Central Europe.
R&D and financial support
Our R&D team is on the right track for additional enhancements in products. We value our client feedback and run number of important validations, as we do see some space for advancement to improve product market fit.  ALINA was granted a 97K EUR funding to run R&D process for a material development to protect wooden surfaces. The project will be implemented in the field of Smart Specialisation Strategy of Latvia.
Meeting market demands, ALINA introduced new product – ALINA LIFE in white color. Product introduction significantly extends ALINA LIFE market potential, opening doors to co-create with architectural paint manufacturers.
IPR strategy and recognition from the industry
Intellectual Property is @ the core of ALINA business, covering product and manufacturing process, trademarks and specific know-how. First substantial milestone has been achieved, receiving 100% positive opinion from the INTERNATIONAL SEARCHING AUTHORITY about PCT international application (WIPO) filled at 12.01.2017 for ALINA material composition and application. 
ALINA company has been rated by EARLY METRICS receiving score 72. (average rating for pre/post-revenue science-tech companies is 67). EARLY METRICS is 1st rating agency of startups and innovative SMEs in EU.
ALINA was nominated for European Institute of Innovation and Technology Venture Award 2017. The EIT Awards promote innovation and encourage entrepreneurship by putting the most innovative ventures, entrepreneurial graduates and innovation teams from the EIT's Innovation Communities in the spotlight and to create role models for future change. Award Category: Venture Award Nominee.
ALINA has gained recognition of Europe and Germany leading industry magazines for paint industry. This is a unique opportunity, where we explain the features and uniqueness of ALINA products and how does it supports more sustainable paint product manufacturing. EUROPEAN COATINGS 09/2017 – Eco-Shield for paints; FARBE UND LACK 08/2018 –Umweltschutz für Gebäude. 
About ALINA team leadership and personalities
Tune into my interview with Latvia National Radio –  "Sustainability, which involves the introduction of environmentally friendly and human-friendly products and technologies in construction, is one of Europe's current priorities. And here's your word for Latvia. This evening, the guest of Monopoly, Solvita Kostjukova, the founder and scientist of the company "ALINA", founded in Latvia, who develops innovative clay processing and production technologies."
ALINA, Business development, Business strategy, Solvita Kostjukova